Philip Pavlick
My Latest Projects
Minigame Madness
-
Work in Progress
- Last updated on 2021-07-08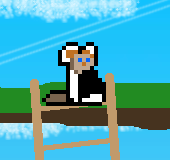 Minigame Madness is a collection of 20 12 fun microgames which hearkens back to the good old days, when Flash games ruled the Internet and anarchic fun was an acceptable passtime. Do you have the reflexes? The skill? The can-do-it-iveness‽ There's only one way to find out!
Systems: HTML5, Linux, Windows, MacOS
Tags: arcade • microgame • web game
SwashRL
-
Work in Progress
- Last updated on 2021-04-13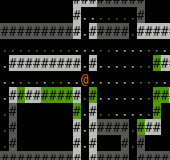 SwashRL represents my longest-running project by far. It started out in 2015 as a simple programming exercise back when I was first learning how to use Linux and ballooned up into a combat-focused Roguelike written entirely from scratch. Although the game still has not reached a release state, it's easily one of my most ambitious projects, featuring an inventory system, simulated dice rolls, basic combat mechanics, a map generator, and many other features that helped me learn a lot about project management and game design.
Systems: Linux
Tags: Roguelike • RPG • procedural generation • combat
Nothing's worth doing that's not worth doing right.
This website is maintained by Philip Pavlick.
All content on this website is available in the public domain unless otherwise specified.
Hosted by GitHub Pages